Naples Piano Studio 2019 Recital Participants: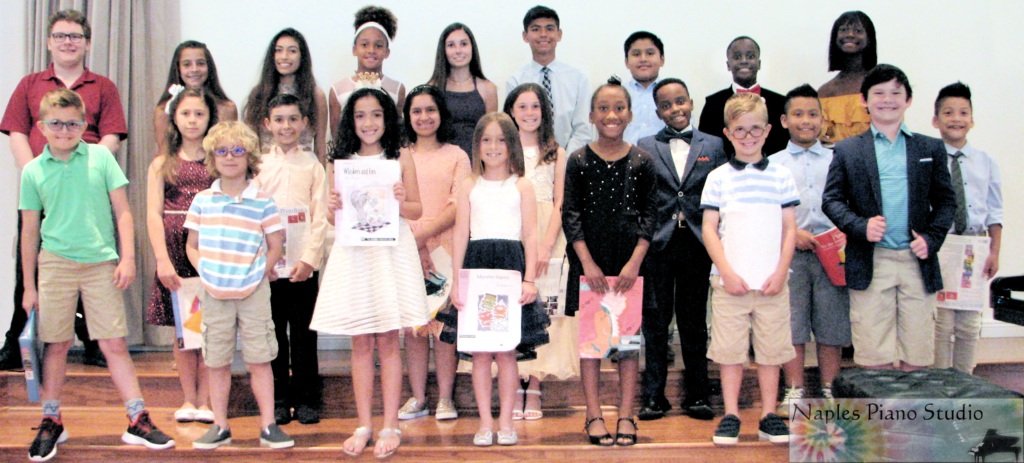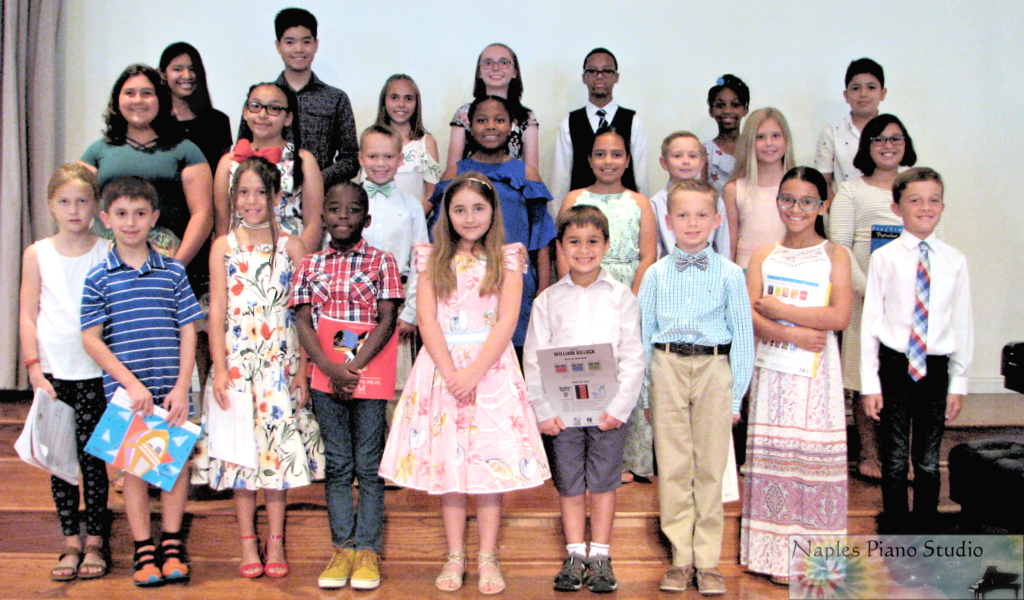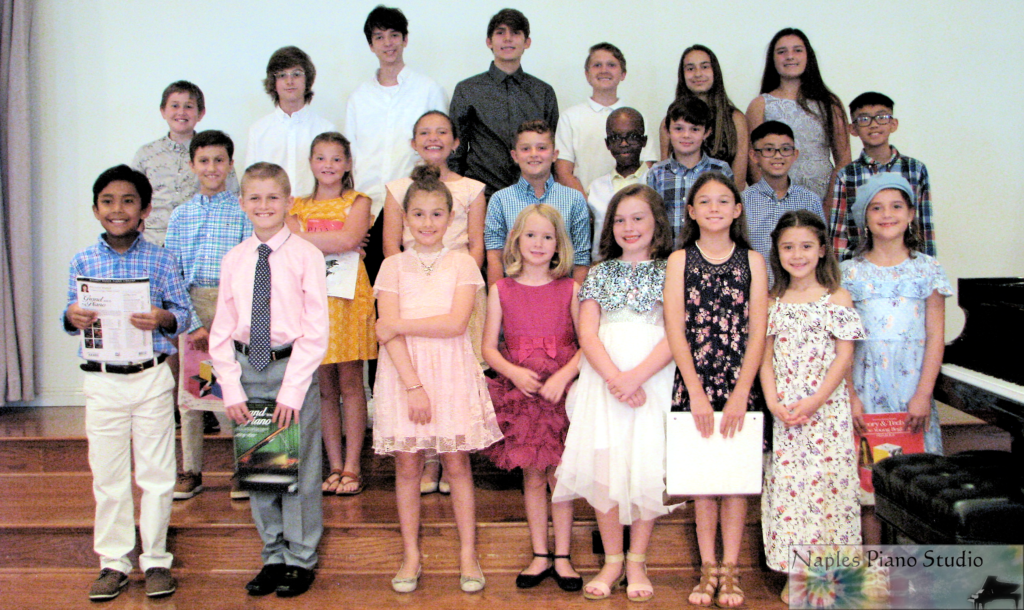 To see the individual shots click here
The 2019 recital for the students of Naples Piano Studio was on Saturday and Sunday May 4th and 5th. It was held in Beverly Hall, at Naples United Church of Christ.
That's right – we gave 4 recitals this year! 95 students between the ages of 5 and 17 gave presentations in what turned out to be the largest event we've ever done. A whole lot of effort went into preparation, as we wanted everyone to look and play their very best. And the children did not disappoint in any way! Every single performance came off without a hitch. It was totally terrific.

Just wait until next year!
The teachers have many to thank. We got a lot of help along the way, which resulted in such a successful event this year. The goal was for each child to come away with a feeling of accomplishment. We feel that was achieved. It's such a wonderful opportunity to work with these kids, and we very much appreciate the opportunity. A huge thank you to all for believing that learning a musical instrument has value!
Visit the Naples Piano Studio Gallery Archives
Click on the dates to see the previous years:
2018
2017
2016
2015
2014
2013
2012
2011
2010
2009