The next studio recital for the students of
Naples Piano Studio will be on Saturday May 4th, 2019!

This was a banner year for Naples Piano Studio. There were 76 participants – our largest recital ever!
It is not an easy task to come on stage and play to an audience.  A lot of hard work was done to put together these performances.  It was so marvelous to see the children present themselves so well, and with such confidence!
This is a skill that will be invaluable to them as they grow older.
As teachers we take our role seriously!   We strive to help them achieve their full potential and to ensure they will come away from their presentations with a feeling of greater self-assurance and a sense of accomplishment.
We sincerely hope that these children will continue to discover the joys of music-making. The teachers are truly grateful for the opportunity to get to know these children and to work with them every week. A special thank you to the parents!   Thanks for recognizing the value of music in the life of a child and for including us as part of your child's education.
See everybody next year!  🙂
For more info please call 239-591-2014  or Julie's cell:   239-404-2713

Or, you can hop on over to Facebook to get more details by clicking here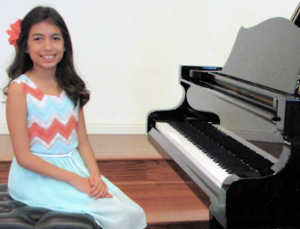 To view the photo gallery of the 2018 recital click here
Visit the Naples Piano Studio Gallery Archives:
To see the 2017 recital photo gallery click here
Click on the dates to see the previous years:
2017
2016
2015
2014
2013
2012
2011
2010
2009