The next studio recitals for the students of
Naples Piano Studio were to be on Saturday May 2nd, and Sunday May 3rd, 2020!

There were 4 recitals planned:
Saturday May 2nd at 11:00am and 1:00pm
Sunday May 3rd at 2:00pm and 4:00pm
These recitals were to be held in Beverly Hall, at Naples United Church of Christ.
We had 107 participants, all of whom had pieces prepared, and were ready to give a presentation.
However, due to the Covid-19 pandemic there was no choice but to postpone this annual event.    All of our customers' safety is of the utmost importance to us at Naples Piano Studio, and our top priority.
Stay tuned – please come back to this page for updates as to when it will be possible for us to showcase these children – the vast majority of them remain with us for continued piano study.
At this time we are doing remote online lessons, and we will return to in person lessons once again – which we are all looking very much forward to.  We can't wait to see everyone again!  🙂
As for 2019, we celebrated 10 years at our present location…and what better way to celebrate, than with an outstanding recital.
In 2019 we had 95 participants – and this event will for the moment remain our absolute biggest ever!   We were thrilled to have so many achievers, and count our blessings that these young people are studying with us.   It's was a wonderful year!
For more info give us a call at 239-591-2014  or Julie's cell:   239-404-2713

Or, you can hop on over to Facebook to get more details by clicking here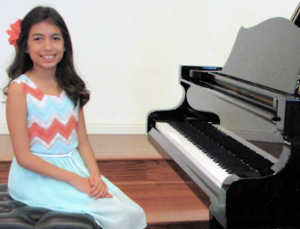 To view the photo gallery of the 2019 recital click here
Visit the Naples Piano Studio Gallery Archives:
To see the 2018 recital photo gallery click here
Click on the dates to see the previous years: