Whatever your age and musical experience, you can learn to play the piano!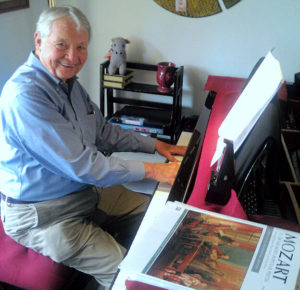 Are you an adult who has always wanted to play the music you love?
Did you take piano previously, and would like to renew your skills?
Are you looking for a hobby that is fulfilling and will add a new dimension to your life?
Would you like to connect with others who share your interest, in a piano related environment?
Are you a seasonal resident who would like to find a teacher to study with, while you are in  Naples?
Would you like to learn some jazz, popular music or study classical piano?
Make an appointment with one of our teachers, to discuss your situation and needs.   239-404-2713 or email us

Enrich your life–Discover your flair for music!